Palinstein
Originally published in The UB Post to accompany a point-counterpoint about Sarah Palin's 2008 appointment as John McCain's running mate; updated in 2016. Adobe Illustrator.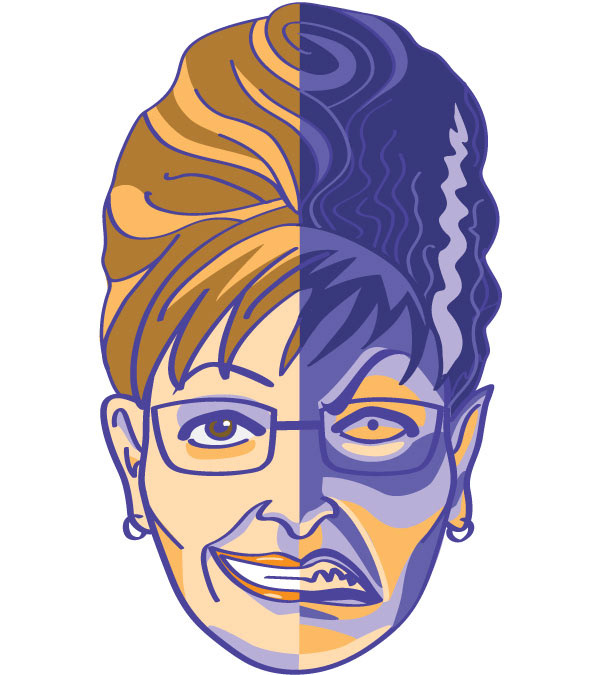 Most recent update — experimenting with more dramatic shadows.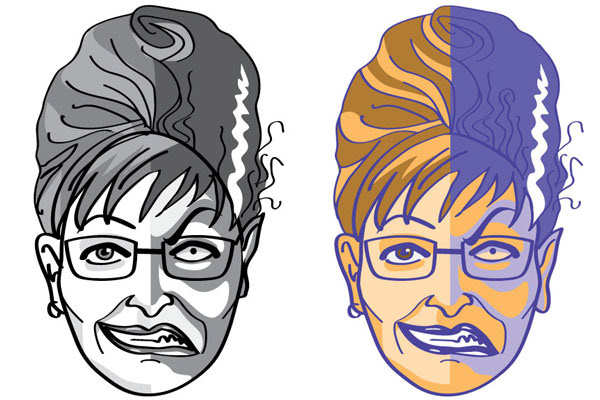 Left: 2008 version of illustration as it appeared in
The UB Post.
Right: Updated version 2016.