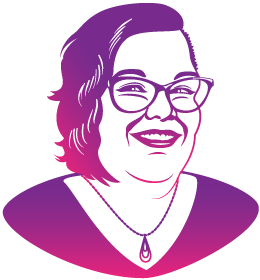 My name is Meredith Burke. I'm a graphic designer and illustrator living and working in my beloved hometown of Baltimore, MD. I'm currently Senior Graphic Designer for the
Baltimore Symphony Orchestra
.
I'm passionate about helping others connect with their audiences, and more than a little obsessed with best practices. My foundation is built on drawing, reading, writing, organization, critical thinking, and curiosity. And I love to learn and teach, whether it's about new technology or little-known local history. 
My professional skills and experience encompass logo design, brand development & implementation, print production, web design & production, photo editing & compositing, editorial design & layout, digital illustration, design software instruction & tutoring, project management, and copy writing & editing. 
Areas of skill and knowledge that I'd love to improve include user experience, responsive design, animation & motion design, video production, digital photography, and 3D illustration.
In my free time, I enjoy listening to podcasts; knitting; learning about history, culture, and social issues; taking pictures; journaling; and hanging out with my husband John and our cats, Brock Samson and Kaya. When I travel, I typically look for local yarn stores, historic cemeteries, and breweries.